We are happy to create a column where you can get a glimpse into the lives and experiences of each of our team members. Today we raise the curtain on the adventures of the smiling and radiant Marietta. We can safely say that her superpower is to see the good in people and with a few kind words she can predispose everyone to show it. How she manages to do it? Read the following lines to understand.
1. Hi Marieta, introduce yourself to us in a few words.
Hello! I'm Marietta and I'm ambitious, motivated to learn new things and most of all I'm a person who likes to help. It makes me feel useful and my work full of meaning.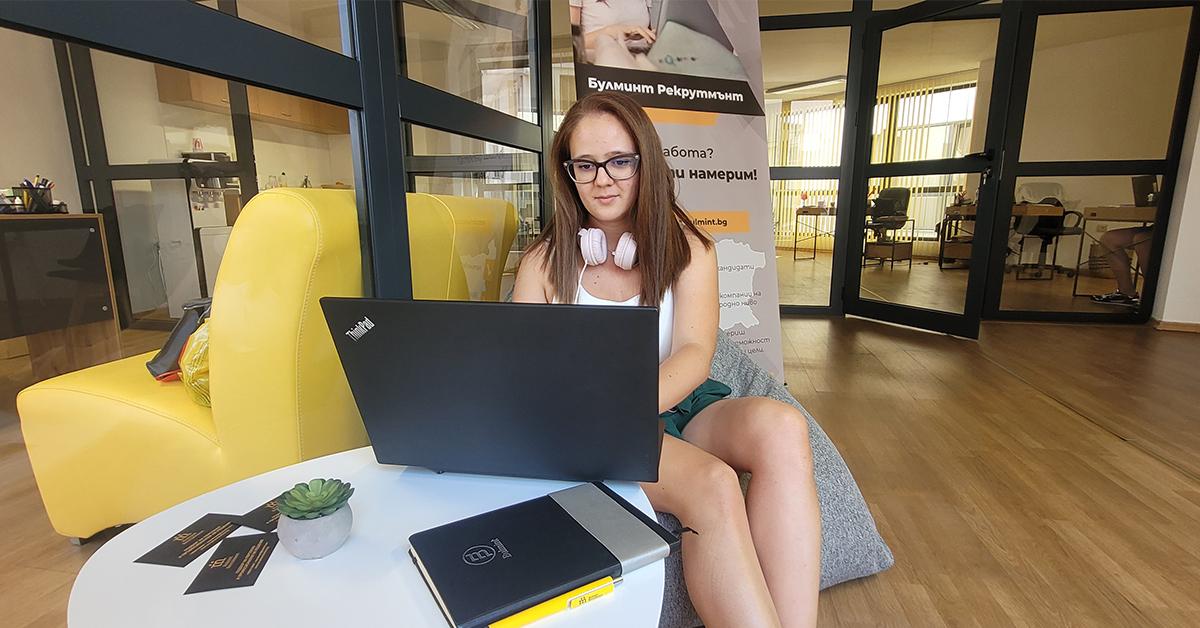 2. Did you choose your profession or was it a vocation for you?
In search of the path to take, I had made two choices - Law or Psychology. What was decisive, however, was my desire to contribute to people feeling satisfied with their lives, and to help in the process to make it happen. So I finally decided to take the path of Psychology. The question "where" was not particularly difficult for me - I knew that I wanted to live and study in Plovdiv - the city that won me over with the very first visit! Later I realized that working by helping people makes me truly happy, so I accept my work as a calling. :)
3. Do you have hidden talents and which are they?
I love to make accessories, and I discovered this skill a few days before my senior prom. I wanted to wear a handmade tiara for this formal occasion, but it was too late to order it. So I decided not to give up and try to make it myself. It turned out very beautiful and exactly as I imagined it to be.
4. What are your favorite reads?
I like to read personal development books like "Reinvent your life" by Jeffrey Yang and Janet Klosko and "Love is never Enough" by Aaron Beck. I enjoy books that study the patterns of thinking and behavior and how to change the negative ones in order to live in harmony with yourself and the people around you.
5. Are there any podcasts you follow and would recommend?
Oh, yes, of course! I strongly believe that in order to contribute to others, we must first work on ourselves - upgrade our knowledge and skills and develop. Therefore, during my studies at the university, I attended courses and training for additional qualifications. One of them was Schema therapy, where we learn how to be more effective in our communication when placed in different life situations. This is why I listen to podcasts with specialists in this field such as Judith Beck and Jeffrey Yang. I am also interested in the success stories of motivated and purposeful people who have made their professional dreams come true.
6. Since we're in the middle of the summer season, we must ask you where you prefer to rest - at the beach or in the mountains?
Both have their charm, but the combination of the cool mountain shades and the freshness of the waterfalls is my favorite. I'm more than happy when I'm on tour to different waterfalls – they are extremely beautiful and invigorating! In my opinion, the most beautiful of all are the Krushuna falls and I would certainly visit them again. :)
7. How did your journey with Bulmint Recruitment begin and do you remember your first day at work?
My journey at Bulmint Recruitment began with a lot of excitement, anticipation and happiness – emotions that I feel even to this day. I remember every single step I went through - getting to know the recruitment processes, communicating with candidates and partners and the first project I started working on and found a suitable person the very next day. I love the sense of satisfaction of helping someone find their job. Although it was new for me, I felt calm and confident because I knew I could count on my colleagues at any moment. I am happy to work as a part of this team!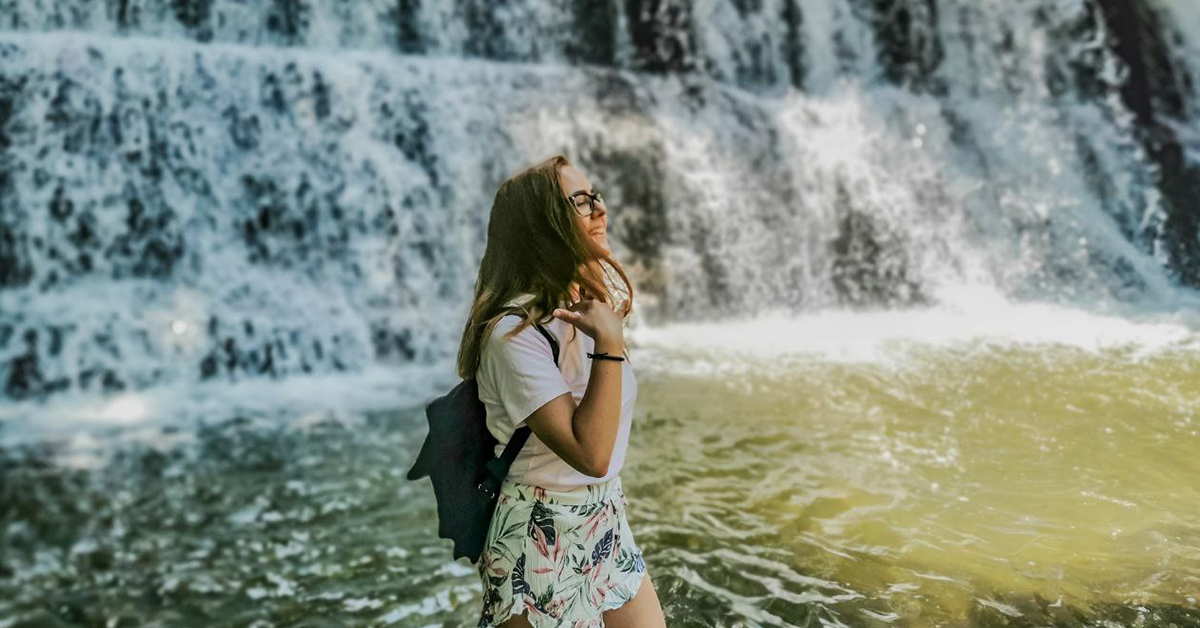 8. What are the challenges you face in your daily life?
Perhaps the biggest challenge in my work is the inaccuracy I sometimes encounter between the job market and the expectations of applicants. However, we do everything within our power to offer the best career opportunity according to their qualifications and to connect employers with the most suitable candidates for their team.
9. How do you always stay informed about new trends in the field of human resources?
In the world we live in, keeping up is not a difficult task. The various channels, such as LinkedIn, HR forums and events, books and specialized publications are inexhaustible sources for anyone who wants to learn something new.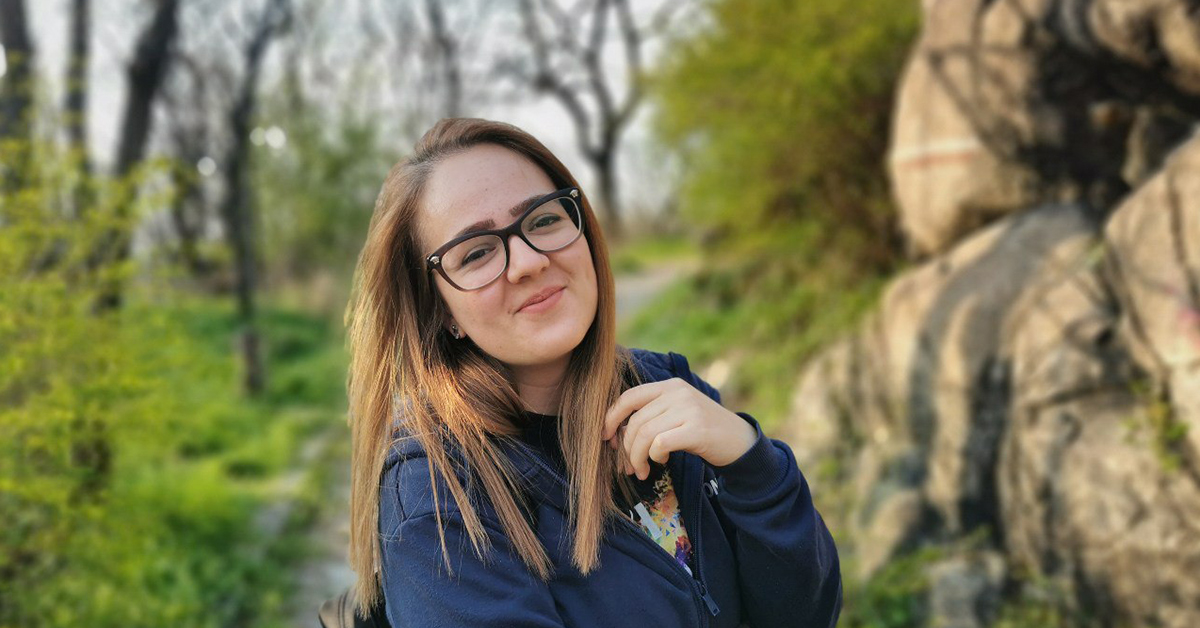 10. And what do you wish to happen to you in the near future?
I wish to continue to feel truly satisfied personally and professionally, and above all to be able to preserve the spark that inspires me and makes me see the meaning of what I do. Also, I would like to have the opportunity to visit more beautiful destinations with my loved ones.