Today, in the "Get to know our team" rubric, we will meet you with the person who is hidden from candidates and employers, but thanks to her you receive our newsletter, read the articles on the blog and learn about the new vacancies - Zornitsa Petrova.
Zori is part of Bulmint's Marketing team and has been charging us with her energy for 9 months. She is one of those people who have a "Plan B" for every situation. How she describes herself and what she will tell about her interests and hidden talents (which until now remained hidden even to us, her colleagues) - read below.
1. Hi Zornitsa, introduce yourself to us in a few words.
Hi, I'm Zori and I work for the Marketing Department of Bulmint Holding, being responsible for the overall advertising activity and brand presentation of Bulmint Recruitment.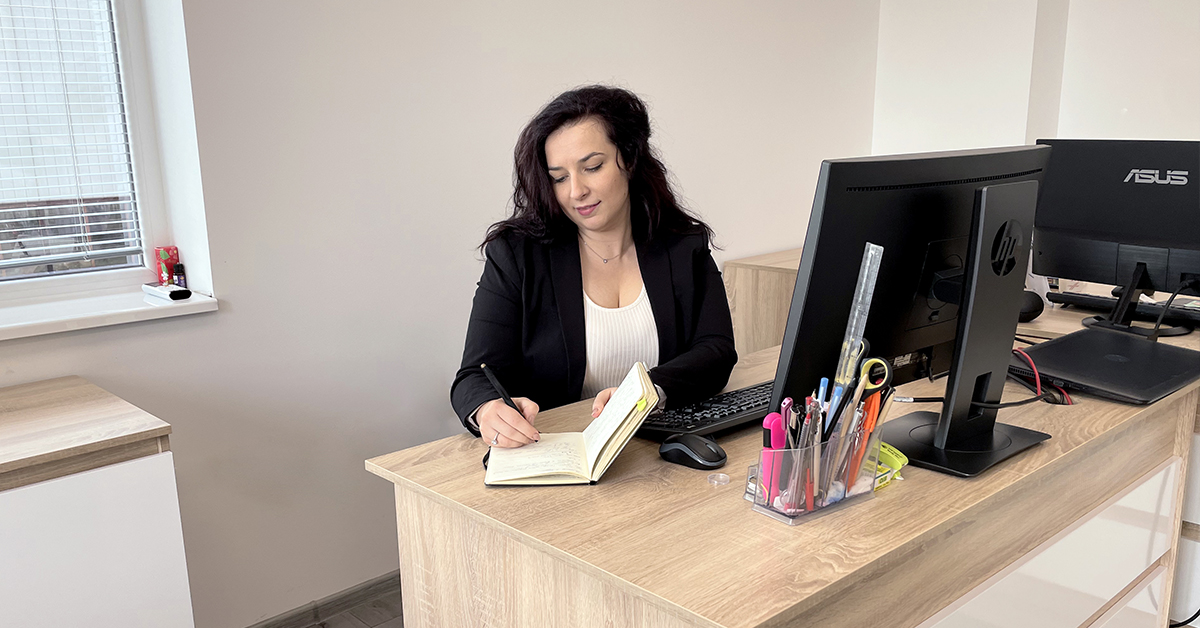 2. Did you choose your profession or was it a vocation for you?
Actually, the job found me. I graduated in Law at Plovdiv University and I have to admit that I'm gifted with the subject, but I never felt it as my calling. Instead, after my master's degree, I started in the marketing department for one of the largest FMCG companies and that's how I entered the field of advertising. I found that I had a gift for it too. I've been involved in the organization of radio and tv campaigns, outdoor advertising, digital marketing and event organization.
3. Do you have hidden talents and which are they?
It may sound immodest, but they are not one and two. My family and the people close to me often tell me that I am quite artistic and maybe they should have encouraged me to apply to NATFA. I proved this talent of mine by participating in a theatrical performance when I was 18 years old. The play was part of a state student competition and we managed to win 3rd place.
This experience never occurred to me again. The theater may have lost a future star, but the marketing scene certainly gained one.
Also, I really like to sing. Mostly alone at home, but the people who have heard me during some unintentional singing of mine are still alive, healthy, and with good hearing :) On the weekend, I have this strange kind of tradition to put on my favorite playlist and give myself to music at least for an hour when "Nothing Else Matters".
4. What are your favorite reads?
I've always had a hard time answering questions where I have to name a single favorite. Especially for literature - I keep wandering around different genres, usually according to mood and age. I can name a few titles that are closer to me - "Time of Parting", "A Man Named Ove", "To Kill a Mockingbird", "A Christmas Carol" and the novel that I reread at least once a year "The Great Gatsby". Although these books are quite tragic, I really like them - they're filled with real and deeply emotional lines and you can always relate to or even see a part of yourself in them.
5. Are there any podcasts you follow and would recommend?
I admit that the podcasts I listen to are mostly entertainment, such as Vox Nihili, a podcast created by lawyers and legal enthusiasts who cover all sorts of topics. When it comes to professional or personal development, I prefer reading.
6. Since we're in the middle of the summer season, we must ask you where you prefer to rest - at the beach or in the mountains?
As long as it's a holiday, I prefer it anyway. :) But mostly I take time off to travel outside the country. Of all the places, Italy is the country that I lost my heart to, and ever since my first trip, I visit it every year. Fun fact: I get along with Italians in Spanish, which I studied in high school. But I'm determined to enroll in language courses soon and master Dante's language as well.
And to answer strictly the question - as a water sign, I prefer vacations at sea. On southern destinations, I often take spontaneous swims to this or that shore or island, to the horror of my fellow travelers. I don't think about how deep or far it is. I just swim and there is no greater pleasure.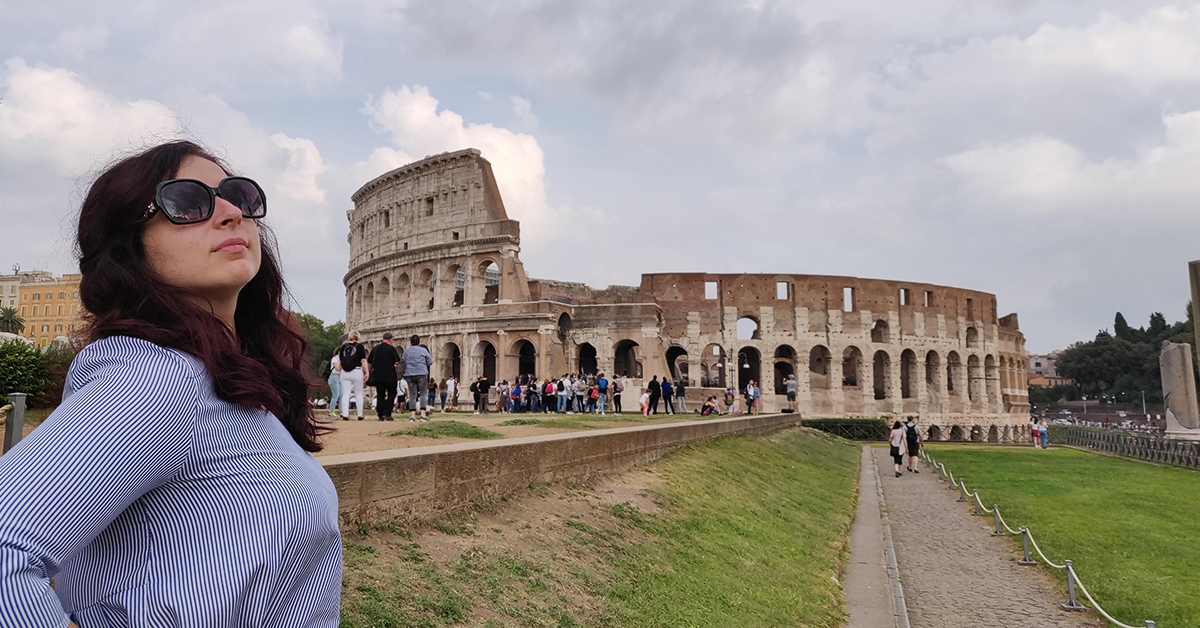 7. How did your journey with Bulmint Recruitment begin and do you remember your first day at work?
My journey started very surprisingly with a Linkedin message from Marieta, who introduced me to the position. Who knew that we were about to work together very soon! After a long period of searching for a place to fit in, I found a great team and managers who believe in me and my capabilities.
I remember well the first day of work - Saint Nicholas Day, getting to know each of my colleagues, some of our first conversations, and even my first assignment - an article to cover a recently held event. It's amazing how little details of those moments that I thought I'd forgotten long ago pop into my mind even now.
8. What are the challenges you face in your daily life?
It may sound trivial, but my daily life is quite dynamic. I work on different projects and I have to quickly jump from one to another, and for each one, I need to devote the necessary time, creativity, and concentration. Especially in the field of human resources, I try to be aware of studies on various topics, current events, and trends in the field. My efforts are focused on preparing useful information for both candidates and employers.
9. How do you always stay informed about new trends in the field of human resources?
I subscribe to different newsletters, sign up for webinars, and read articles in specialized media. There is a lot of information, my role is to sift through the credible one, select the most reliable and present it in an attractive way to our audience.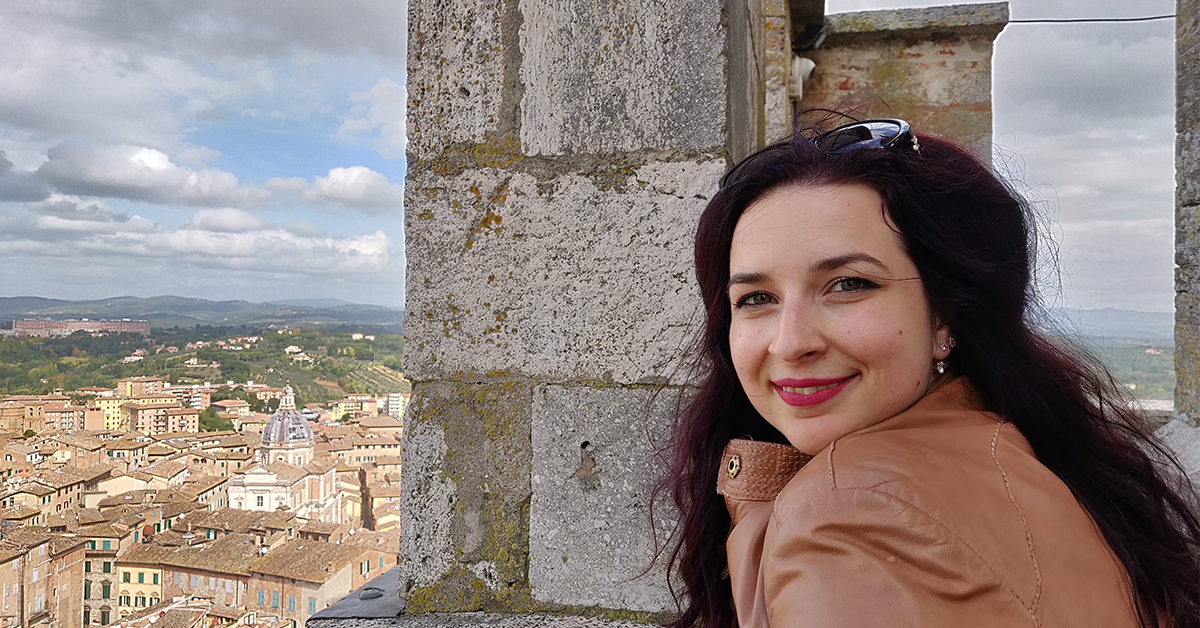 10. And what do you wish to happen to you in the near future?
If I have to be honest, I avoid making plans for the future or setting too big goals for myself. I believe that everyone is destined for a path, and we can only find out what it is if we keep walking. You can probably ask me - how can we move further if we have no goal or direction? We do, but not always we're aware until it finds us. Just like a year ago, my colleagues found me. :) This is why my most sincere wish for us is to continue to grow and develop, but at the same time - to remain just as united.